Mic Extender Cable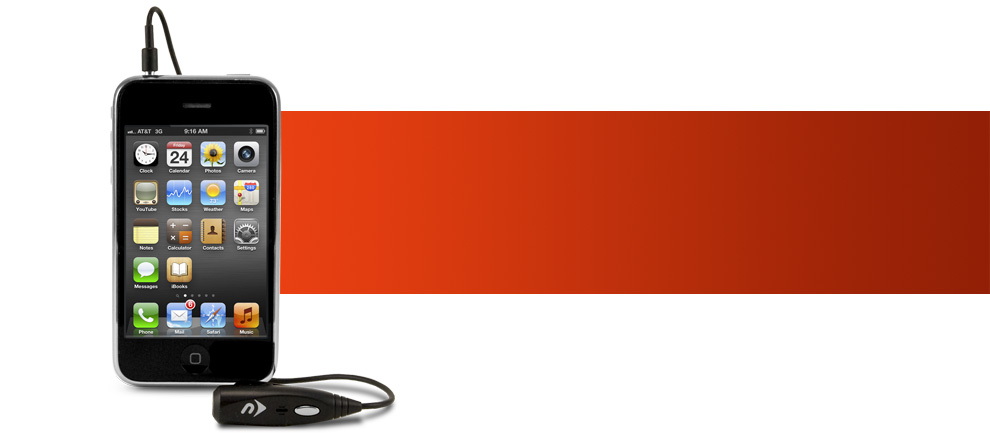 Microphone Cable with On-Off switch
Connects between your

i

Device & your EarBuds

– On/Off switch to pause music, answer call, resume playing music
– Hands-free talk on iPhone
– Use your own high quality headphones with iPhone's recessed jack
– Shirt clamp for clean, secure attachment
Mac and PC compatible
1 Year NewerTech Product Limited Warranty

Hands-Free Mic & Earbuds
The NewerTech® Mic Extender Cable for iPhone lets you use your own high quality headphones with a standard size 3.5 mm connector with an iPhone's recessed jack for hands-free talk on iPhone. On/Off switch lets you pause music, take a phone call, and then resume playing music.
Hands-free talk on iPhone
Hands-free mic for iPod Touch 2G/3G
Hands-free mic for iPad
On/Off switch
Shirt clamp for clean, secure attachment
1 Year NewerTech Product Limited Warranty Register Here
.
iPod Touch 2G
iPod Touch 3G
iPad
Android
Works with
iPhone®
iPhone 3G
iPhone 3GS
iPhone 4
iPhone 4S
*Functionality of clicker, mic, and/or volume controls may vary depending upon the Android device used
Copyright 2006 – 2022 Newer Concepts Development Corporation,
Site Index
,
Privacy Policy
Apple, Apple TV, FireWire, iBook, iMac, iPad, iPad Air, iPhone, iPod, iPod classic, iPod nano, iPod touch, Lightning, Mac, MacBook, MacBook Air, MacBook Pro, Mac mini,
macOS, Mac Pro, MagSafe, PowerBook, OS X, Retina, and Time Machine are trademarks of Apple Inc., registered in the U.S. and other countries. iPad mini is a trademark of Apple, Inc.