NuGuard® Shell 2 Case
NewerTech NuGuard for iPad 2 Snaps onto the back of your iPad 2 with precision cutouts for ports, buttons, camera and Apple's Smart Cover.
Max

imum Protection & Convenience
The NuGuard Hard Shell Polycarbonate Case for iPad 2 is precision molded to perfectly complement your iPad 2. The polycarbonate shell offers more impact resistance than acrylic shells for maximum protection against scratches, dirt and oils while showing off the natural beauty and style of your iPad 2.
This snap-on case installs easily with no tools required, features cutouts to allow seamless use of Apple's Smart Cover, and offers unobstructed access to the Multi-Touch™ screen, power and home buttons.
Have an Apple iPad 2 or 3? Get your NuGuard Shell 2 in Clear
Click Here
Allow seamless use of Apple's Smart Cover.
Includes cutouts for all ports, switches and rear camera.
Weight: 2.9 ounces
1 Year NewerTech Product Limited Warranty
Register Here
The NuGuard Shell 2 Black is compatible with...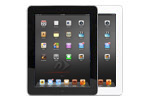 iPad 2nd Generation
(March, 2011)
Model ID:
A1395, A1396, A1397
16GB, 32GB, 64GB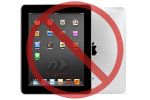 NOT COMPATIBLE
iPad 1st Generation
(January, 2010)
16GB, 32GB, 64GB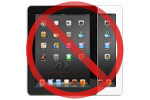 NOT COMPATIBLE
iPad 3rd Generation
(March, 2012)
Model ID:
A1416, A1430, A1403
16GB, 32GB, 64GB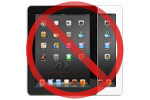 NOT COMPATIBLE
iPad 4th Generation
(October, 2012)
16GB, 32GB, 64GB