NuVue Anti-Glare
Improve your view by reducing glare.
Save your screen and your eyes with the NuVue Anti-Glare Screen Protector from NewerTech! Made of durable multilayer optical-grade adhesive film, the NuVue Anti-Glare Screen Protector will install in seconds and can be easily removed, leaving no residue. It even includes surface preparation materials to easily remove any fingerprints or smudges and a clear film to protect the back side of the iPhone.
Protects screen and keeps it scratch-free
Reduces fingerprints
Dust resistant
Bubble free application
Precision cut fit just for the iPhone 4 & 4S
Reduces eye strain
Improves viewing ease in bright light settings
Complete front and back surface protection
Decreased surface tension - gaming is easier!
Installation Guide:
Step 1.
Make sure there are no fans blowing in the room and let any dust settle from people movement for five minutes before starting the project.
Step 2.
Begin preparing your iPad screen surface using a lint free wipe and solution kit similar to this:
Clean and Polish Kit
Step 3.
Obtain a ruler, credit card, Post-It note pad, or other stiff, small, and straight edged object to assist in applying the protective film.
Step 4.
Start applying the protective film at the home button end of the iPad and gently work from that bottom upwards. DO NOT peel the protective film from the sheet it comes shipped on until it's near the edge of the surface of the glass. That keeps any contaminants from statically clinging to the screen protector.
Step 5.
Work any bubbles from the center to the edge using your sourced straight edged object.
Step 6.
Take care not to create any fingerprints on the edge of the protective film by not touching that surface edge.
This product is compatible with...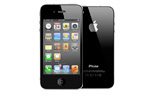 iPhone 4
(June, 2010)
8GB, 16GB, 32GB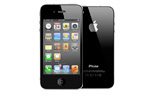 iPhone 4S
(Oct, 2011)
16GB, 32GB, 64GB