USB 2.0 to DVI/HDMI/VGA Video Display Adapter

Increase Productivity By As Much As 50%
Multiple displays (previously used primarily by financial traders, graphic designers, and video gamers) are now a common requirement for modern, everyday computer users that require viewing a volume of personal content and websites simultaneously.
Studies have shown productivity gains of 10% to 50% with multiple monitor use, because users are able to perform more work in less time and with fewer errors.
Includes everything needed for DVI, HDMI and VGA Connectivity.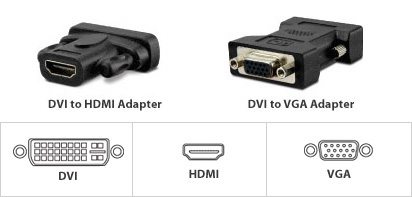 NewerTech USB to DVI Adapter
NewerTech DVI to HDMI Adapter
NewerTech DVI to VGA Adapter
1 Year NewerTech Product Limited Warranty Register Here