MAXPower 4-port eSATA 6G PCIe 2.0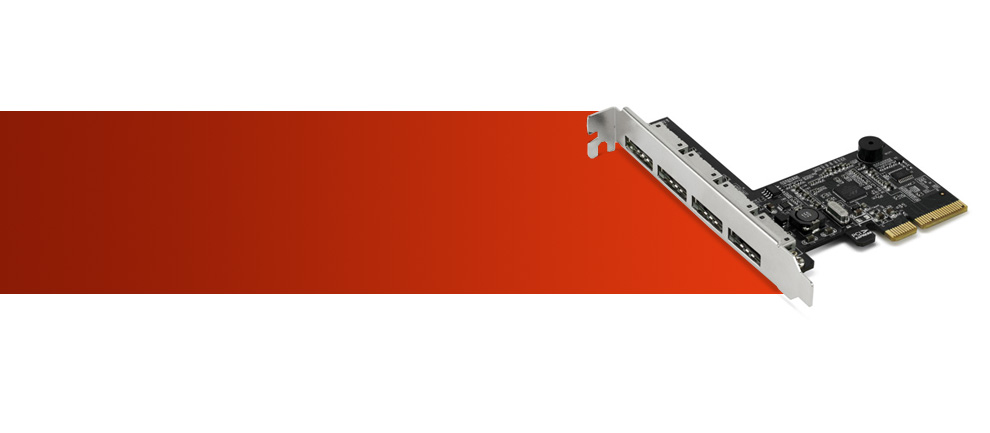 Add RAID capable connectivity
Port Multiplier support for up to 20 drives

– RAID level 0, 1, 5, 10, JBOD (SPAN & individual drive modes) support
– Convenient browser-based management
– Storage Health Inspector for monitoring and reporting of drive health
– Compatible with SATA based hard disk drives and solid state drives
Max

imum

Speed &amp Performance
Future Ready Yet

Fully Backward Compatible
What is
e
SATA 6G
b/s
?
eSATA stands for External Serial Advanced Technology Attachment. eSATA 6Gb/s is the latest SATA standard to provide data transfer rates up to 6Gb/s (600 MB/s) for external storage devices.
Maximum Interface
Transfer Speeds
Copyright 2006 – 2022 Newer Concepts Development Corporation,
Site Index
,
Privacy Policy
Apple, Apple TV, FireWire, iBook, iMac, iPad, iPad Air, iPhone, iPod, iPod classic, iPod nano, iPod touch, Lightning, Mac, MacBook, MacBook Air, MacBook Pro, Mac mini,
macOS, Mac Pro, MagSafe, PowerBook, OS X, Retina, and Time Machine are trademarks of Apple Inc., registered in the U.S. and other countries. iPad mini is a trademark of Apple, Inc.