Featuring a silky smooth surface texture for the fastest touch typing possible. Protects against key wear, food and drink spills, dust and hair clogging. Easy to clean too, just peel up from the keyboard, rinse under water, and dry.


Add both personal style and protection to your MacBook air with the NewerTech NuGuard Silicone Keyboard Cover. Featuring a silky smooth surface texture for the fastest touch typing possible, NuGuard Keyboard Cover protects against food and drink spills, hair and dust clogging, and key wear.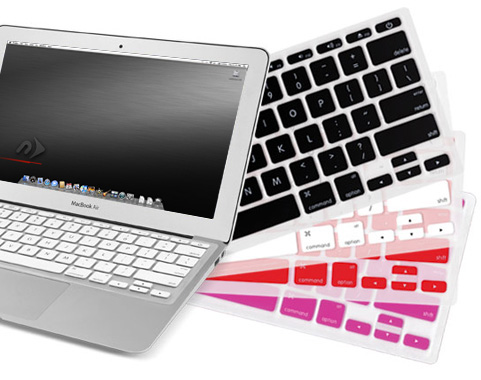 MAXIMIZE
YOUR TECH INVESTMENTS
When it comes to your desktop, it's imperative your workstation is comfortable and fucntional. Nothing quite says style and class like the luxurious feel of leather with the NewerTech NuPad Leather mouse pads and keep light on the subject with a flexible neck aluminum led lamp.

NuMount Pivot
Ergonomic design allows positioning of display for maximum comfort, functionality
With its flexible extending and retracting neck, the NuMount Pivot lets you position and rotate your iMac, Apple Cinema Display or Thunderbolt Display* however you see fit! Eliminate the strain on your neck and eyes by positioning your display to maximize comfort by utilizing its extension and tilt motion capabilities. The NuMount Pivot can even rotate 90 degrees to a vertical portrait view, so you can spend less time scrolling and more time reading.
*Compatible with mid-2007 through mid-2009 24" iMac, Late 2009 through 2011 27" iMac, 24" & 27" Apple LED Cinema Displays, and 27" Apple Thunderbolt Display.
Two options to choose from: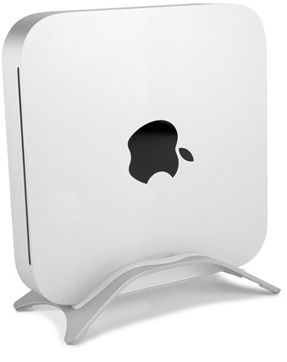 PROTECT YOUR MAC MINI
AND SAVE DESK SPACE
Maximize your desktop workspace with one of NewerTech's Mac mini accessories. Reorient a mini into a vertical position, secure your mini with the non-skid rubber feet of the NuStand Alloy or elevate your monitor to an ergonomically proper viewing height with the NuStand mini XL.
Copyright 2006 - 2014 NewerTech®,
Site Index
Mac, iPad, iPhone and iPod are trademarks of Apple, Inc., registered in the U.S. and other countries.