NuGuard® for iPhone 4 & 4S
Secure your iPhone 4 in style with the NewerTech NuGuard.
This carbon fiber pattern inspired nylon case offers maximum protection against impacts, abrasions, and dirt while its low profile design showcases the iPhone's design aesthetics. Open port and control access areas offer hassle free use. Choose from three different colors to personalize your mood and fashion taste. Prevents antenna contact so you can stay online or in touch uninterrupted. Work's with original and Verizon iPhone 4 & 4S.
1 Year Warranty
Register Here
Note: color may vary slightly from example shown
This product is compatible with...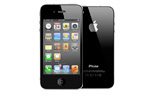 iPhone 4
(June, 2010)
8GB, 16GB, 32GB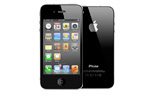 iPhone 4S
(Oct, 2011)
16GB, 32GB, 64GB