NuTouch Gloves
The cold-weather solution for using touch screen devices outdoors.
Type, tap, swipe, and scroll in the cold.
NuTouch Gloves are the stylish and functional solution to keep your hands warm while using an iPhone, iPad or other touch screen device in cold weather. They're perfect when waiting for the bus, commuting on the train, attending outdoor events, running errands, and more.
A special conductive fiber woven into all 10 fingertips allows you to tap, swipe, and scroll on all touch screen devices—even type on full-size touch screen keyboards.
Made from a soft cotton mix, NuTouch Gloves offer maximum comfort and flexibility without diminishing your ability to hold and use your device. The classic charcoal color complements any attire from casual to professional. Wear them by themselves, or as liners with heavier cold weather gloves.
NuTouch Gloves have a soft, stretchy fit.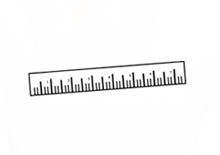 Instructions:
To determine hand size, measure from the tip of your middle finger to the base of your palm.
Sizing
Small: 6 3/4 inches
Medium: 7 1/2 inches
Large: 8 inches
XLarge: 8 1/2 inches
Works with any touch screen surface including:
iPhone and other smartphones
iPad and laptop touchpads
iPod, iPod touch and other digital music players
Personal gaming systems
GPSs
eBook readers
ATMs
and many others!