NuStand Alloy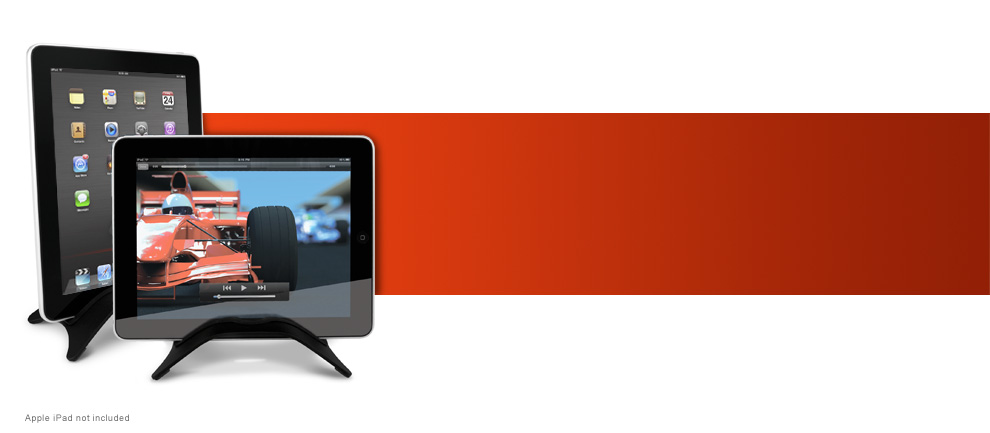 Swivel/Pivot Aluminum Desk Stand
Display your

i

Pad with stability

– Aluminum alloy body with silicone center
– Rubberized black finish is soft to touch, yet highly scratch resistant
– Non-skid rubber feet for stable operation
– Lightweight (3.5 oz) for easy portability
1 Year NewerTech Product Limited Warranty
NuStand™ Alloy
Elevated Landscape or Portrait positioning offers the view you want with the accessibility you need for charging/syncing.
Unleash your iPad from limiting flat or unstable/unsafe "prop" viewing with the NewerTech NuStand Alloy. Its sturdy, aluminum alloy body provides full access to all ports for using, viewing and charging your iPad. A silicone center gently holds your iPad while allowing you to securely angle the display to your viewing preference. Non-skid rubber feet provide secure and stable operation while the satisfyingly smooth rubberized black finish preserves its elegant beauty. Great for the desktop, its lightweight 3.5 ounce compact design makes it easy to take with you too!
Aluminum alloy body with silicone center gently, yet securely holds your iPad.
Rubberized black finish is soft to touch, yet highly scratch resistant.
Non-skid rubber feet for stable operation.
Lightweight (3.5 oz) for easy portability.
Sturdy, yet space-saving with a 7.0" L x 3.75" W x 1.5" H footprint.
Accommodates thin/slimline protective cases.*
Raises mini 5/8" off of desk surface
This product is compatible with...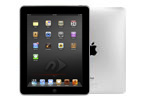 iPad 1st Generation
(January, 2010)
16GB, 32GB, 64GB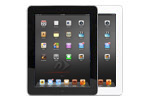 iPad 2nd Generation
(March, 2011)
Model ID:
A1395, A1396, A1397
16GB, 32GB, 64GB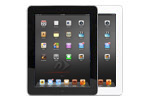 iPad 3rd Generation
(March, 2012)
Model ID:
A1416, A1430, A1403
16GB, 32GB, 64GB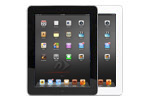 iPad 4th Generation
(October, 2012)
16GB, 32GB, 64GB
Copyright 2006 – 2022 Newer Concepts Development Corporation,
Site Index
,
Privacy Policy
Apple, Apple TV, FireWire, iBook, iMac, iPad, iPad Air, iPhone, iPod, iPod classic, iPod nano, iPod touch, Lightning, Mac, MacBook, MacBook Air, MacBook Pro, Mac mini,
macOS, Mac Pro, MagSafe, PowerBook, OS X, Retina, and Time Machine are trademarks of Apple Inc., registered in the U.S. and other countries. iPad mini is a trademark of Apple, Inc.