Original iFolio
Handcrafted in the US from premium imported Brazilian leather, the NewerTech Original iFolio is the ultimate in luxury and craftsmanship for the protection and transportation of your iPad.
A variety of carrying options are offered thanks to a collapsible, elastic-backed, double stitched leather handle and removable, double-stitched leather shoulder strap (adjustable from 24" to 42"). Both are affixed to the outer body via precision-crafted, sturdy, nickel-plated hardware.
The case opens with one single motion using the genuine YKK pull tab equipped, soft-touch nylon zipper, revealing an elastic-backed, double stitched, expandable leather loop designed to hold a variable-sized writing or pointing device.
The left compartment contains a single 7" W x 10" H hard-backed, taffeta lined document sleeve for fingertip easy-glide insertion and removal of passports, notes and other important paper/personal effects.
The right compartment features four elastic-backed, non-marring, double stitched, leather retaining straps to securely hold and pamper your iPad while allowing full access to all iPad ports and functions. The straps can expand to hold a NewerTech NuGuard-equipped iPad for users who take the iPad out of the Original iFolio for less formal uses.
Keeping the case and your iPad looking like new is a sewn-in hard shell, surrounded by soft padding and enveloped in top grade Brazilian leather. As a result of such meticulous attention to quality and finish, the NewerTech Original iFolio comes backed by a NewerTech iFolio Lifetime Limited Warranty.
NOTE: The Apple Smart Cover must be removed from iPad when using the Original iFolio.
This product is compatible with...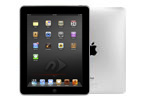 iPad 1st Generation
(January, 2010)
16GB, 32GB, 64GB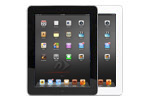 iPad 2nd Generation
(March, 2011)
Model ID:
A1395, A1396, A1397
16GB, 32GB, 64GB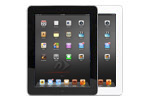 iPad 3rd Generation
(March, 2012)
Model ID:
A1416, A1430, A1403
16GB, 32GB, 64GB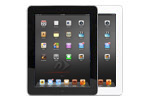 iPad 4th Generation
(October, 2012)
16GB, 32GB, 64GB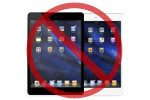 (October, 2012)
16GB, 32GB, 64GB