GET CHARGED, STAY CHARGED
BATTERIES FOR YOUR DEVICES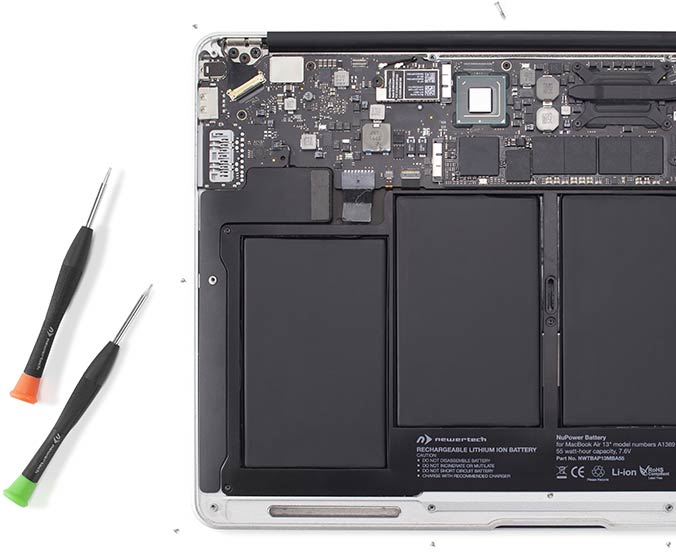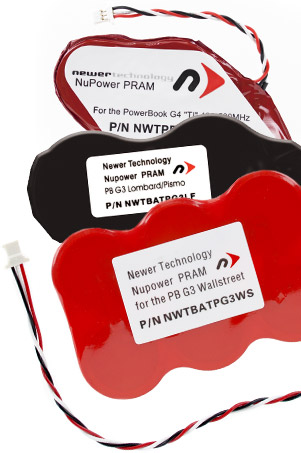 PRAM BATTERIES

FROM $1.99
Keep your computer
telling time
Keep your PRAM settings where they need to be with our NuPower PRAM batteries. We carry PowerBook G4 Titanium, PowerBook G3 Wallstreet Models (1998), PowerBook G3 "Lombard" and "Pismo" models, PowerBook G4 Aluminum, 3V, 3.6V NewerTech Lithium, and 4.5V batteries.
– 1 year warranty on all PRAM battery models Register here
Copyright 2006 – 2020 Newer Concepts Development Corporation,
Site Index
,
Privacy Policy
Apple, Apple TV, FireWire, iBook, iMac, iPad, iPad Air, iPhone, iPod, iPod classic, iPod nano, iPod touch, Lightning, Mac, MacBook, MacBook Air, MacBook Pro, Mac mini,
macOS, Mac Pro, MagSafe, PowerBook, OS X, Retina, and Time Machine are trademarks of Apple Inc., registered in the U.S. and other countries. iPad mini is a trademark of Apple, Inc.