NuGuard KX
Kinetic Energy X-Orbing protective case provides security and style - not bulk
Unlike common military-impact test grade iPhone case materials, the NuGuard KX uses state-of-the-art X-Orbing gel technology to absorb and evenly distribute kinetic energy, protecting your iPhone from accidental drops and scratches. This Hyper-Advanced gel is then engineered into a hard outer shell with a soft interior, bonded together into a stylish one-piece design.
The NuGuard KX has been Mil-Spec drop test certified by Quanta Laboratories to the MIL-STD-810G U.S. Military standard for elite protection. Yet, the KX only measures just over 1/2" thick so it can still fit easily into your pocket.
Its Edge Guard over-molding provides enhanced iPhone screen edge protection without interfering with edge-to-edge touch finger accessibility. Enjoy hassle-free touch keyboarding and no interference when you drag and organize app icons from screen to screen.
With its precision cutouts, the NuGuard KX allows for full access to all of the iPhone's ports and buttons. The KX features a unique cross hatch textured design on the backside for added grip that won't make it hard to remove from pockets like other texturized cases. And installation and removal of your iPhone from the KX is easy, taking only seconds.
Need Screen Protection?
To enhance the protection capabilities of KX, we recommend using the hammer resistant NuGuard KX screen protector with your KX case. We recommend using
NuGuard KXs
for screen protection with KX.
The NuGuard KX is compatible with...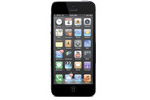 iPhone SE
(March 2016)
16GB, 64GB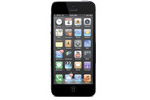 iPhone 5S
(Sept 2013)
16GB, 32GB, 64GB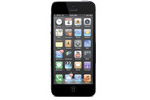 iPhone 5
(Sept 2012)
16GB, 32GB, 64GB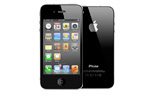 iPhone 4S
(Oct, 2011)
16GB, 32GB, 64GB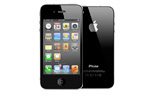 iPhone 4
(June, 2010)
8GB, 16GB, 32GB